Last year was my (LL) first time camping in Joshua Tree National Park. Camping at JTree had already become an annual Memorial weekend tradition amongst Brad and his friends, so it was an exciting return for them. Then, to make this incredible place even more special, Brad proposed to me here at White Tank Campground. So, now one year and a wedding later, we returned with a few of our friends to grill, hike, lay like lizards and literally unplug!
.
So, with the Jeep packed to the bursting point (Brad tetris-ed the sh*t out of it), we trudged through LA traffic. Arriving later than we would have wished, we checked every single campsite until we found a spot at the very last one: Hidden Valley Campground. Slightly bummed that it wasn't at our special White Tank (but thrilled we got a spot) we set up camp and grilled some sausage before turning in.
Our friends arrived the next morning and the relaxing, book reading and bouldering began. The plants in Jtree are specific to Joshua Tree.
.
.
.
.
.
Joshua Trees are only found here in this National Park, but here are a bunch of desert cactus that were also growing out in the wild.
.
.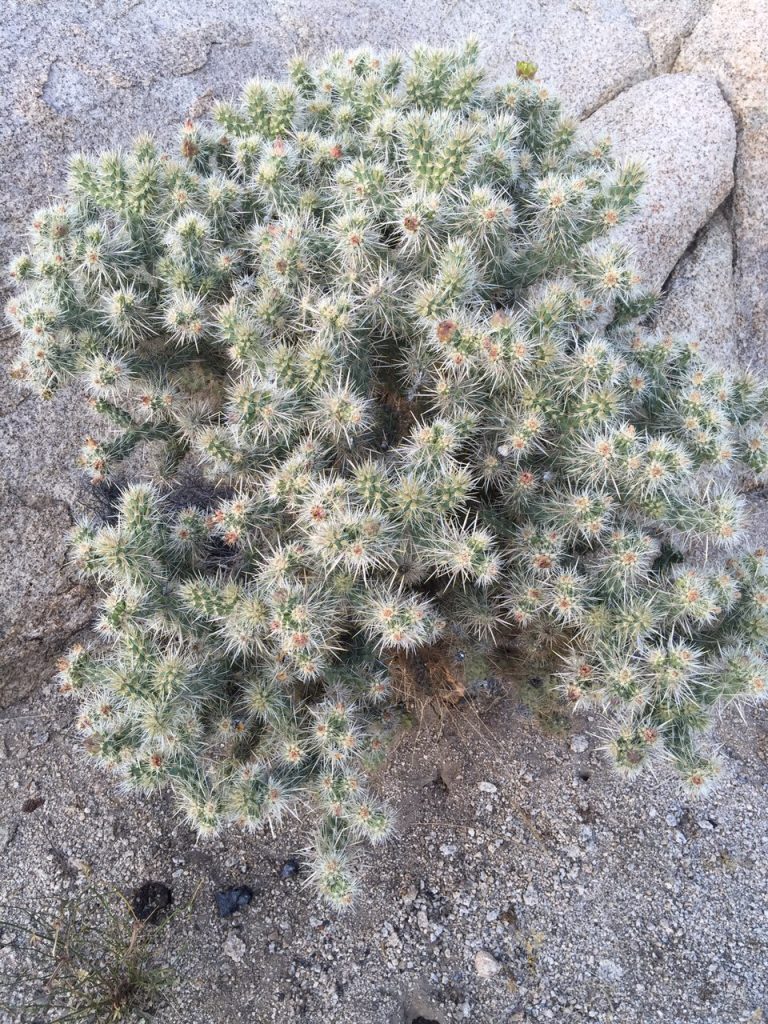 Brad also found some other fun and exciting desert life!
.
Gaia was pretty much (per the norm) unimpressed.
But, maybe it's because she missed her new little brother Bayon!
After lots of great cooking and amazing hangouts it was time to wake up too early to take some pics. I mean it's Joshua Tree! So, one must strike a few poses.
.
.
.
We tried to get some with Gaia. She humored us…
Pretty sure she's rolling her eyes at me! After probably 25 times running back to the camera to snap a family pic with Gaia and not getting one good one. We let her hike around and just took our own.
After the shoot was over we packed the Jeep up and said good bye to Jtree until next time!
Xx~LL